Delivering DTC Success
At the Point-of-Sale, in Clubs and Subscriptions and Online every day.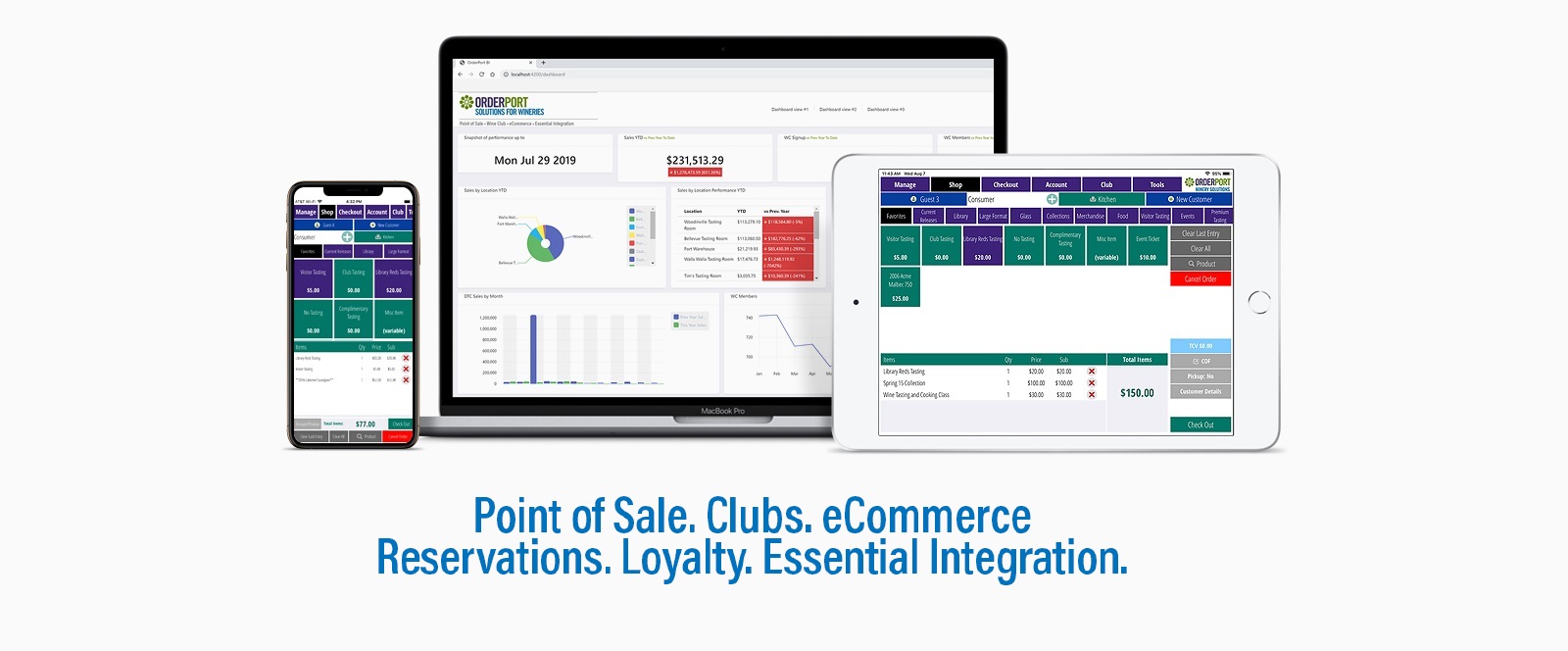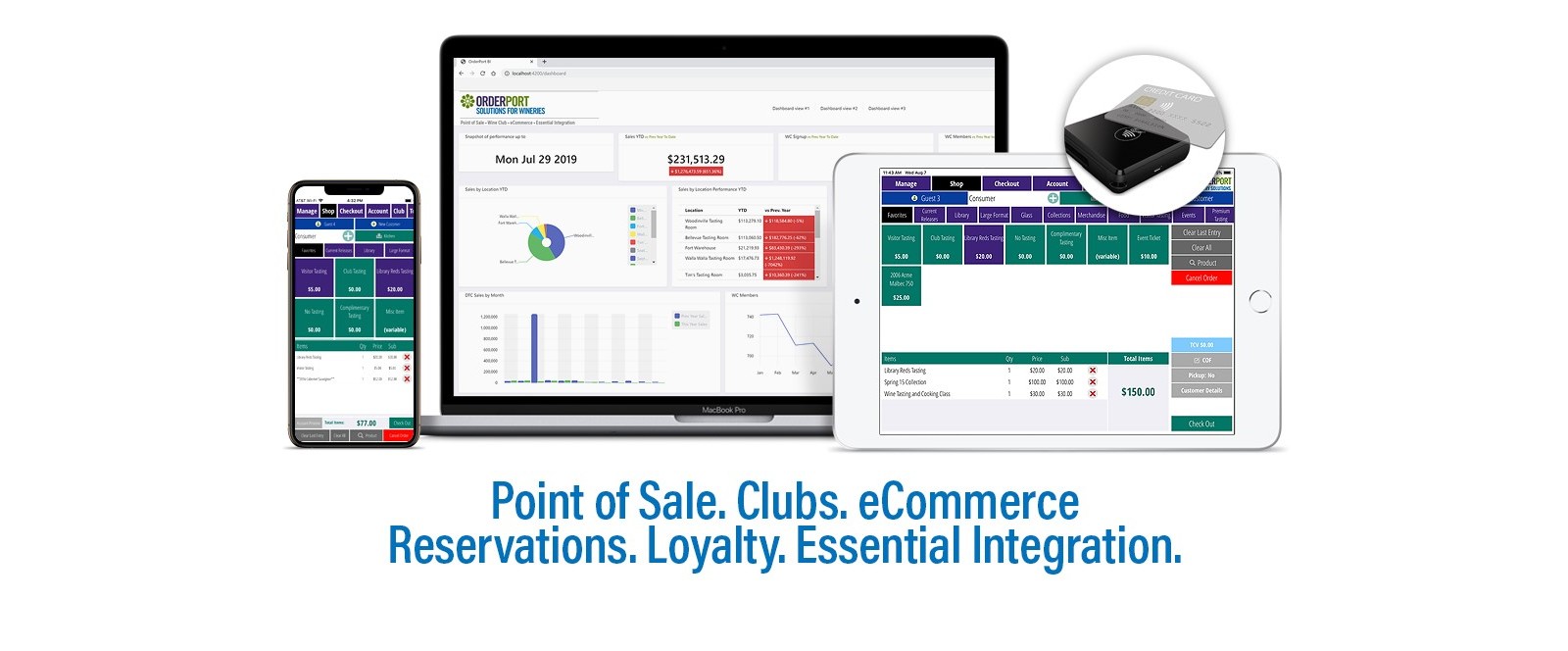 The Best Software
OrderPort delivers The Best Software for wineries. A comprehensive combination of the best POS, Club, eCommerce,
Loyalty and Reservation tools integrated with applications essential to DTC commerce including:
Vinoshipper
Avalara & Sonos ShipCompliant
Mailchimp
UPS, FedEx & GLS
Quickbooks
RedChirp
WorldPay & OpenEdge
The Most Fulfillment Locations
Combined with our reporting and marketing tools OrderPort delivers the best software for wineries. A seamless multi-platform system designed for managing DTC wine sales.
Customer Support
We get it. When you need help it can't wait.
That's why our support team is available 7 days per week by phone, email and helpdesk.
Quick Response. When you have questions or issues we respond quickly and work hard to fully understand what you need.
Complete Answers. Getting you a complete answer and a solution is essential to great support. We keep working until you're fully satisfied.
Support is Included. We don't charge a fee for support and training. It's part of every OrderPort service program.
We prepare you for operations with comprehensive on-boarding and training. Our mission is to have you ready to use OrderPort to achieve your goals. When you need support our team is ready to help.
Our success depends on your success.
Modern Payments
OrderPort is the Modern Payments leader.
First to introduce a mobile POS enabling wineries to take payments anywhere anytime.
First to enable wineries to use multiple mobile POS devices simultaneously and at multiple locations.
First to introduce EMV Chip processing on a mobile device.
First with contactless payments enabling card tap.
Modern Payments require a sophisticated handshake between the processor, gateway, hardware and OrderPort. OrderPort seamlessly integrates the ability to do split-payments, accept tips, run tabs, use a card-on-file or funds from a stored account to deliver the most payment options of any system designed for wineries.
Every winery needs great tools
You don't have to wait for the tools you need. OrderPort has programs priced for wineries of every size. If your production is limited, small, medium or you're a multi-brand multi-location wine enterprise there's an OrderPort Service Program that fits your budget and requirements. Learn more
10 Powerful Ways OrderPort Helps Grow your Wine Business
1
POS, Wine Club, eCommerce, Reservations and Loyalty Programs in one smart system.
2
OrderPort is designed for wineries. We listen to our customers and build what they need.
3
Your tasting room is ground zero for building customer relationships. OrderPort gives you the wine industry's best POS.
4
The best system doesn't have to be expensive. OrderPort scales so every winery can afford great tools.
5
Your website is compatible with OrderPort eCommerce. Choose an OrderPort webstore style or build a custom store.
6
Offer multiple wine club types subscriptions or allocations giving your customers more choice.
7
Compliance tools and sales tax management are included at no additional cost.
8
Integration with essential applications including Vinoshipper, Quickbooks, Mailchimp, ShipCompliant, Avalara, FedEx, UPS, GSO and fulfillment centers.
9
OrderPort empowers you with performance dashboards, comprehensive standardized reporting and custom reports.
10
Leading the way with comprehensive DTC software, modern payments and support every day.