The smart software platform for
managing winery commerce.
Modern and Mobile. Intuitive and Comprehensive. All Sales Channels.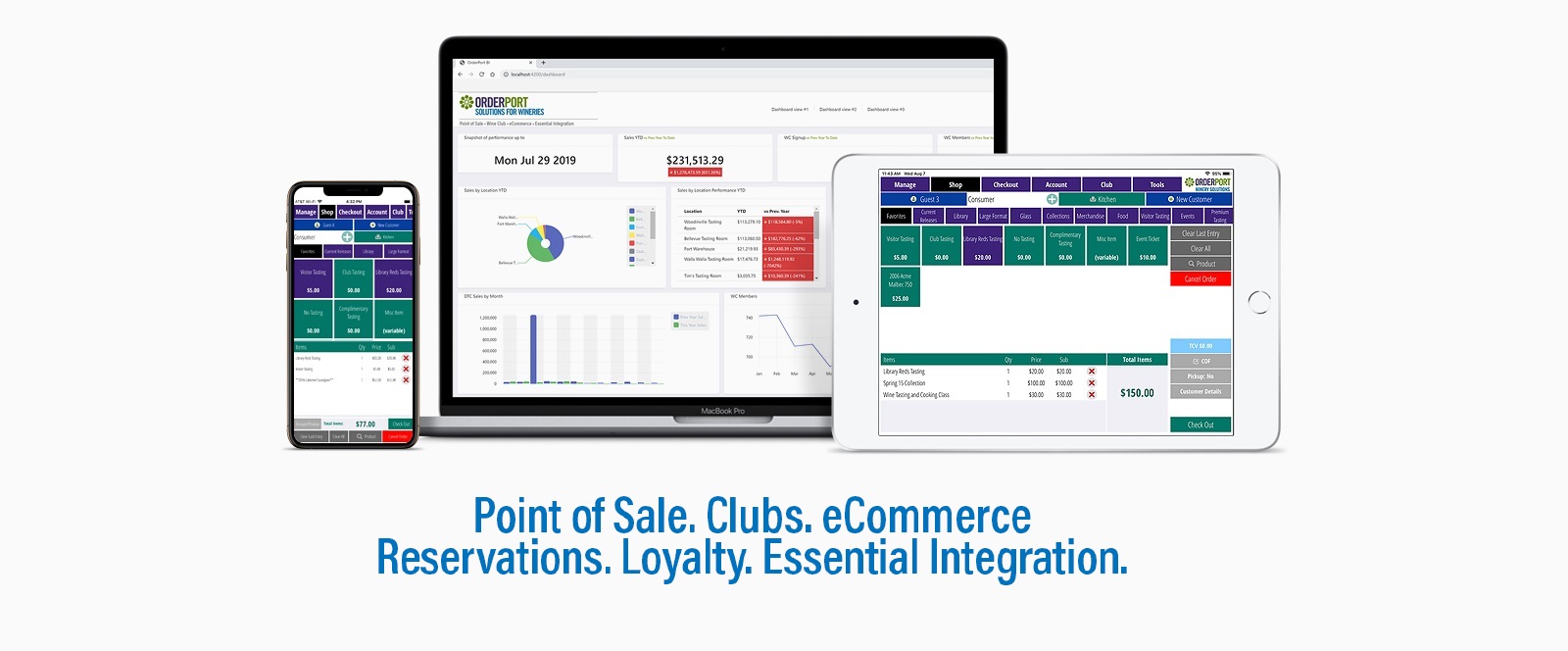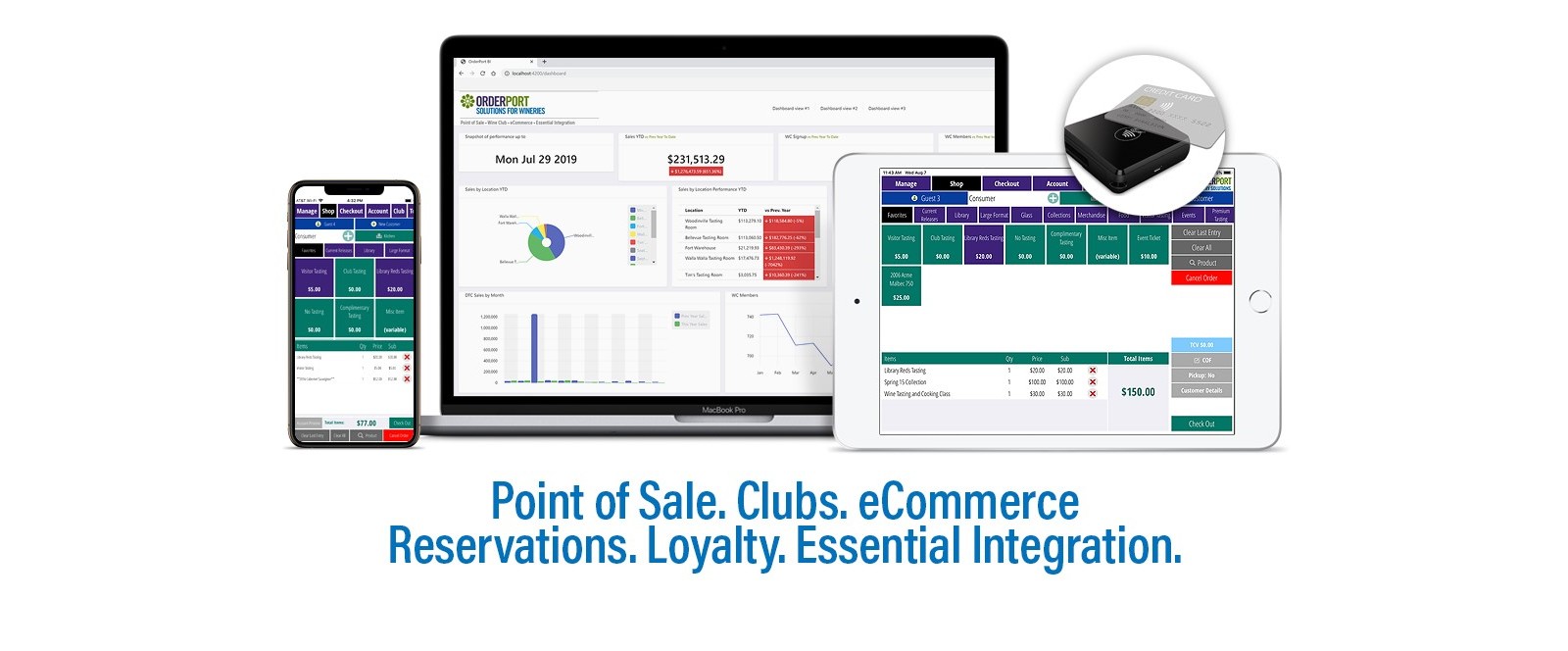 Why OrderPort?
The big questions with straight answers.
Every winery needs great tools.
Now you can afford them.
You don't have to wait for great tools. OrderPort has programs priced for startup and small wineries, medium, large and enterprise wineries. Regardless of your size or growth plan OrderPort fits your business now and scales as you grow. Learn more
OrderPort
Point Of Sale
Fully mobile and integrated with wine club and eCommerce
Learn more >
OrderPort
Wine
Club
Flexible and easy to use tools for managing multiple clubs
Learn more >
OrderPort
eCommerce
Easy for customers to buy and manage their account
Learn more >
OrderPort
Reservations
Customize for your locations. Online and phone assisted.
Learn more >
OrderPort
Loyalty Programs
Reward your best customers with points for perks.
Learn more >
OrderPort
Essential Integration
10 powerful ways we help you manage and grow your business.
1
POS, Wine Club, eCommerce, Reservations and Loyalty Programs in one smart system.
2
OrderPort is designed for wineries. We listen and understand your unique requirements.
3
Your tasting room is ground zero for building customer relationships. OrderPort gives you the wine industry's best POS.
4
The best system doesn't have to be expensive. OrderPort scales so every winery can afford great tools.
5
Your website is compatible with OrderPort eCommerce. We add a proven webstore using your branding.
6
Offer multiple wine club styles so your customers have more choice.
7
Compliance tools and sales tax management are included at no additional cost.
8
True integration with key applications and partners including QuickBooks, UPS,
FED EX, GSO, and Third Party Fulfillment Centers.
9
OrderPort empowers you with performance dashboards, comprehensive standardized reporting and custom reports.
10
Modern, mobile and responsive. OrderPort is more than a vendor. We are your service partner.